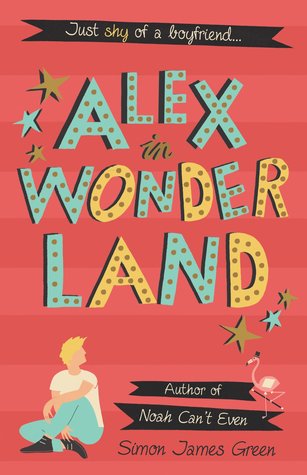 Pages:
387
Format:
Paperback
Publisher:
Scholastic
Genre:
Humour, Contemporary
Release Date:
6th June 2019
Source:
Gifted copy by publisher
Buy The Book:
Book Depository
In the town of Newsands, painfully shy Alex is abandoned by his two best friends for the summer. But he unexpectedly lands a part-time job at Wonderland, a run-down amusement arcade on the seafront, where he gets to know the other teen misfits who work there. Alex starts to come out of his shell, and even starts to develop feelings for co-worker Ben... who, as Alex's bad luck would have it, has a girlfriend.

Then as debtors close in on Wonderland and mysterious, threatening notes start to appear, Alex and his new friends take it on themselves to save their declining employer. But, like everything in Wonderland, nothing is quite what it seems...
Alex needs a job for the summer and accidentally lands himself working at Wonderland, the local arcade that's been a part of Newsands for as long as he can remember. Making unexpected friends and falling for a boy who may or may not have a girlfriend, Alex starts his path to accepting his awkwardness and finding a place to belong. As a huge fan of Simon's
Noah
series, I was hugely excited to delve into this book and I had good reason to be.
Alex in Wonderland is easily one of my favourites from this year so far.
Words really can't describe how much love I have in my heart for Alex Button. I'm always a sucker for an awkward character, so I was almost guaranteed to love him from the start. Despite being ridiculously unlucky,
he's the sweetest person in the world
. The situations he finds himself in had me crying with laughter.
The characters that Alex meets at Wonderland are brilliant. They each have their own stand-out personality that shines through.
Something I always love in YA books is when the main character discovers a group of very different people and somehow, they become like a family
. That's exactly what I was given in this book. Alex is at a point in his life when he needs new people and it's an absolute joy to watch him find that. CAN I PLEASE WORK AT WONDERLAND AND HAVE FRIENDS LIKE BEN AND EFIA?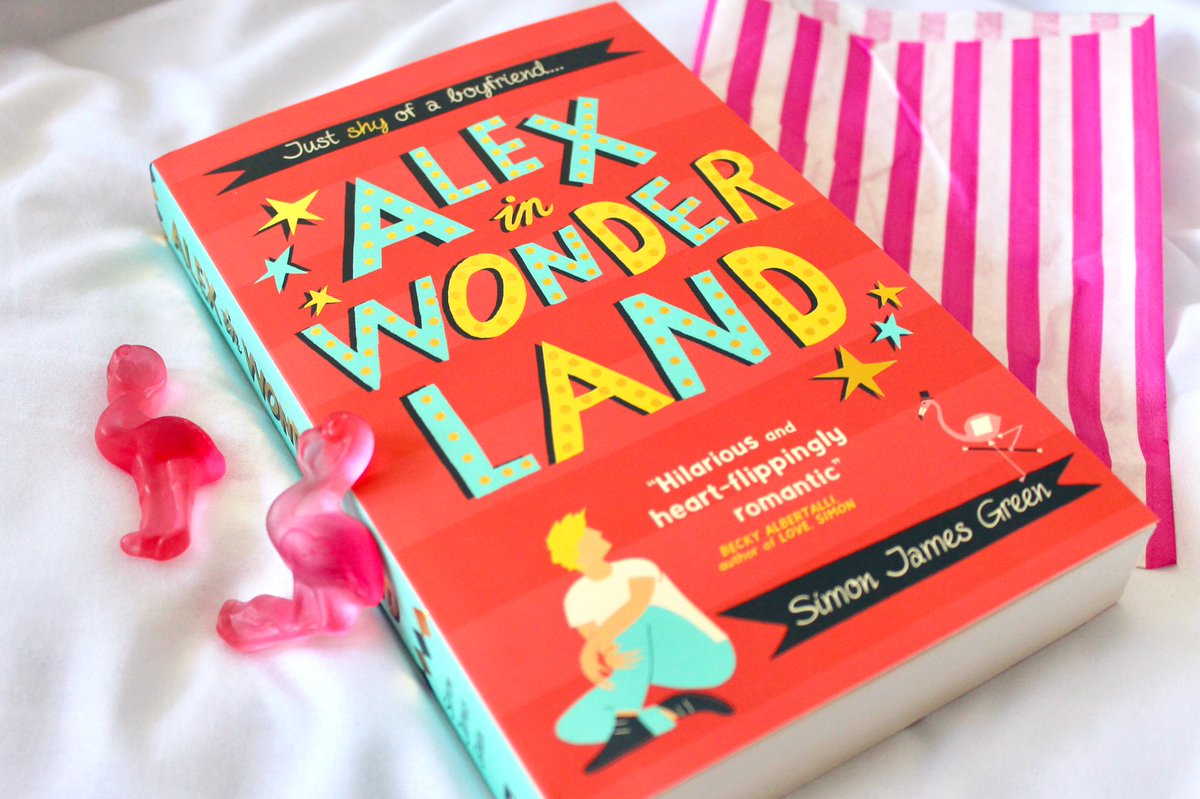 HILARIOUS MOMENTS. There's just so many of them. Simon James Green has never once failed to make me laugh out loud in his books. Yet I still haven't learned to stop reading them on public transport…
FRIENDSHIPS TO ENVY. Do you know what I'd give to be a part of the Wonderland team? They're all so fun and bursting with energy. Even the characters we didn't get to know as much were just as fascinating as our main trio.
CUTE ROMANCE. Alex and Ben are THE SWEETEST. They are the actual definition of a cute summer romance. Though we mainly follow Alex, it was a joy to see Ben learn to open up over the course of the story as well.
PERFECT SETTING. Wonderland sounds exactly like the sort of place you'd find me wandering into at my local waterfront. I cannot resist a penny pusher machine. I'm also a complete sucker for a run-down local business that's been there for longer than the characters have been alive. My favourite kind of book setting.
A MYSTERY? Something not-so-pleasant is happening at Wonderland and I was suspicious of almost every character at one point or another whilst trying to figure out who was behind it.
Not only is this book adorable and guaranteed to make you smile, it's also the perfect read for Pride Month! Whilst there's a cute mix of romance and humour, Alex is a super relatable character and I just know plenty of people will be able to see a little bit of themselves in him. Between the lines, there's a story about finding your people and embracing your quirks. If you try too hard to fit in, it's never going to happen. No matter who you are or what wild situations you find yourself in, there's always people who will appreciate you for who you are. I'm grateful for the plenty of laughs that this book gave me. If you're in need of a fun read for summer, then please give this one a try!
Royal Rating: